CROSSWAY FIGURES
At Crossway we have used a small series of figures which have been specially produced for us, these figures are available individually in either their original bare casting form or as a finished painted item.
All items are produced to 1/43 scale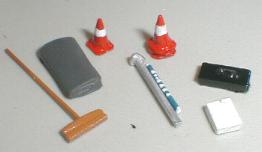 Police Car Equipment
Set of kit that would be found in the boot of most Road Traffic Patrol cars from the 60's through to the 80's, no doubt with Force variations.
Contains broom, folded grey blanket, single cone, pile of 3 cones, black journal box, rolled road sign with folded tripod stand and first aid box.
Kit painted
Kit unpainted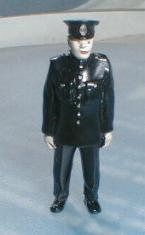 New 1930's Police Officer figure now available.
Officer Painted
Casting

Police Officer with Alsatian dog.
Available separately or as a set.
Set Painted
Officer or Dog Castings
Officer Painted
Dog Painted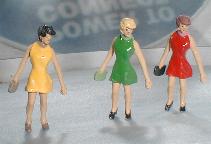 Young Lady.
Casting
Painted

Labrador Cross type dog.
Casting
Painted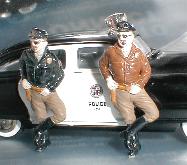 American 50's Police Officer.
Casting
Painted