Kenna
UNFORTUNATELY WE ARE NO LONGER ABLE TO OBTAIN FURTHER STOCKS OF KENNA MODELS AND HAVE SOLD OUT OF ALL THOSE LISTED BELOW.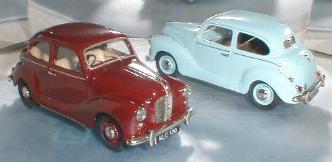 KENNA - AUSTIN A40 DORSET
Two new colours
Maroon and light blue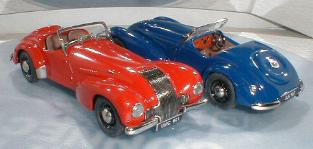 KENNA - ALLARD KI
Available in either Red or Dark Blue
Ltd Ed 600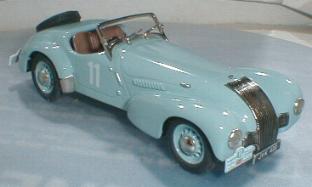 Also available in Alpine Rally livery in Pale Blue.
Ltd Ed 100 only
CROSSWAY BUILT - KENNA A70 HEREFORD.
TO CELEBRATE THE CORONATION IN 1953 AUSTIN PRODUCED A RANGE OF COLOURS CALLED 'CORONATION COLOURS' ONE OF THESE WAS 'CORONET CREAM', WHICH WE HAVE REPLICATED HERE. A SMALL RUN OF 25 ONLY WILL BE PRODUCED.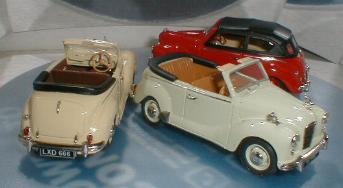 Austin A40 Dorset Tourer.
Red, Cream or pale Green with matching interiors and both open & closed hood.
New colour in Powder Blue with Tan interior.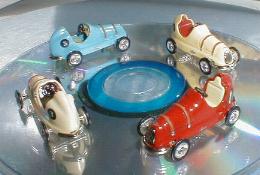 Pathfinder Pedal Car
Available in either Red, Blue, Yellow or Cream it is a stunning recreation of the real thing.

Check out the REVIEWS link at the top of the page for reviews of many of the KENNA range.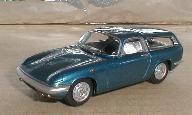 Lotus Elan Hexagon Estate
Finished in either light Yellow or Metallic Blue. Exceptional detail included in this delightful model of a very rare car.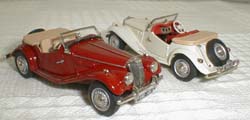 1953 MG TF
Red, Ivory, British Racing Green or Black
Kent Police version also available, see Crossway Authentic Police.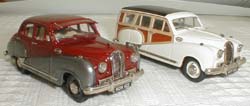 Austin A70 Hereford
Available in Saloon, Convertible or Woody Estate versions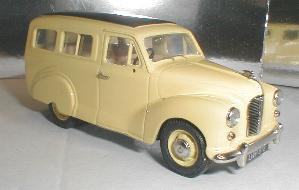 Austin A40 Devon Countryman
Either Yellow or Green.
Model comes with full length roof rack