CROSSWAY MODELS
Crossway Specials
At Crossway we will co-operate with other manufacturers and utilise their models to produce interesting items for the collector. These models have a CS prefix.
We produce a series of models replicating vehicles within the Heritage Motor Museum at Gaydon, these models are all limited editions of 100 and have the prefix GC.
Another more specialised collection are the Crossway Model Memories, this is a range of models produced in limited runs of only 25. They will replicate an example of a vehicle which will have something special about it to create an interesting model. Examples of some of these specials are displayed below and have the prefix CMM.
Crossway Model Memories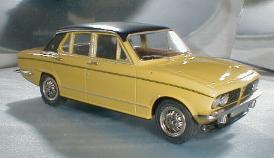 CMM 08A - TRIUMPH DOLOMITE SPRINT
Mimosa Yellow - FRW 797L
The first of the Dolomite Sprints this car now resides in the
British Road Transport Museum @ Coventry
Limited Edition of 25 - ALL SOLD

Gaydon Collection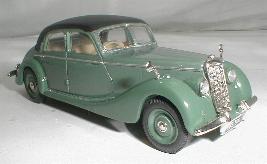 GC 07
Last release in the Gaydon Collection was this Riley RMB 2 1/2 litre saloon. Finished in light Metallic Green body with Almond Green wings and the traditional satin Black roof. The car is fitted with a light beige interior. Wing mirrors finish off the model.
Ltd Ed 100
Check the REVIEWS link for a review of this model.