OTHER WHITE METAL KITS

We have written up a small guide to assist the new white metal kit builder, link above.

ENCO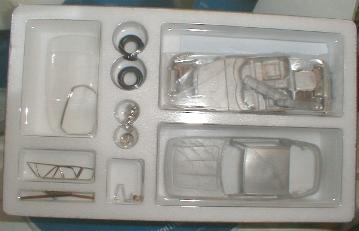 EN004 - JENSEN INTERCEPTOR Mk2
WHITE METAL KIT
EN006 - INTERCEPTOR Mk3 AND
EN010 - INTERCEPTOR FF
ALSO AVAILABLE.
NEW RELEASE IS 1972 INTERCEPTOR SP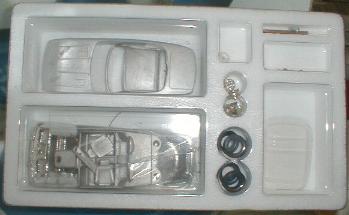 EN007 - INTERCEPTOR COUPE
WHITE METAL KIT
EN006 - INTERCEPTOR CONVERTIBLE
ALSO AVAILABLE IN KIT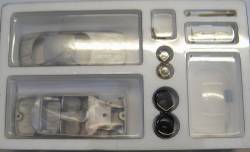 EN001 - GORDON KEEBLE, BERTONE V8 SALOON 1964-66
WHITE METAL KIT

TIN WIZARD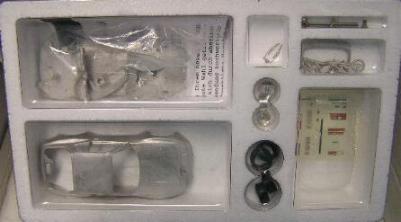 TW104 - PORSCHE 944
WHITE METAL KIT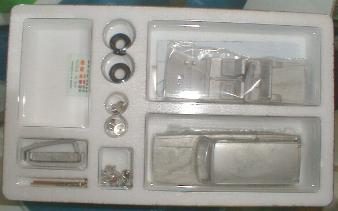 TW118 - VOLVO 245 ESTATE
WHITE METAL KIT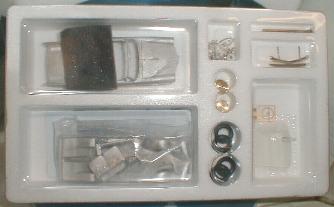 BUD001 - AMPHICAR WHITE METAL KIT
ALSO AVAILABLE AS A BUILT MODEL

BRANCHLINES
We have received information on this lovely little white metal kit from Branchlines of Exeter, for the Austin 7 Ruby Mark 1 of 1934 - 6. No plated parts are included but the wheels are photo etch brass and excellent, everything else is white metal including the tyres. The body itself is in numerous sections so care is needed in assembly.


K & R REPLICAS
KRRL90 & KRRL89 - MG ZA MAGNETTE WORKS TEAM ENTRY
RAC OR MONTE CARLO
KIT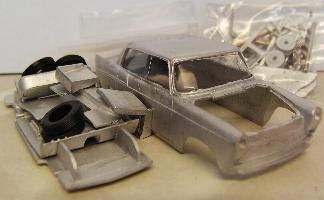 KR146 - AUSTIN A55 CAMBRIDGE MK2
KIT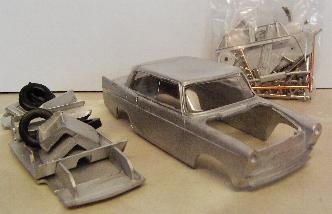 KR147 - MORRIS OXFORD SERIES V
KIT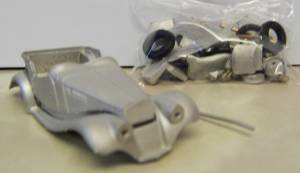 KRRL92 - MG TF 1955 RAC RALLY - MOSS
KIT
ALSO IN STOCK:
ACE 69 - MG F (KIT)